60-Minute Custom Massage Session
$6995
First-time guest only.
Sessions include time for dressing & consultation.
90-Minute Custom Massage Session
$9995
First-time guest only.
Sessions include time for dressing & consultation.
December 1, 2022
I love the atmosphere and felt so comfortable. By far the best professional massage I've had yet. I have had really bad stiffness in my neck for a while due to high stress and sleeping wrong and by the end of my session I finally felt relief. I would highly recommend to anyone looking for massage for stress relief.
Response From LaVida Massage of Livonia, MI
December 01, 2022
Candis, thank you for visiting our center as a first time guest and sharing your experience - it means a lot! Our staff works hard to ensure that our guests and members are satisfied with the services they receive and that their needs are met. We are so happy to hear that you had such a great session with your therapist Iketer and an overall pleasant experience. We welcome you to our center & look forward to seeing you back for monthly sessions! Happy Holidays from our staff at LaVida Livonia! Sincerely, Manager

more reviews…
Center Hours
Monday – Saturday: 9:00 am – 9:00 pm
Sunday: 9:00 am – 6:30 pm
Closed Thanksgiving, Christmas, & New Years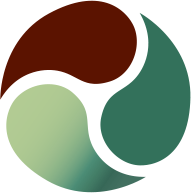 LaVida Massage of Livonia, MI offers many services related to health and wellness. We promote personal well-being in an elegant, yet casual atmosphere where certified massage therapists are experienced in customizing treatments to your specific needs. LaVida Massage specializes in providing personalized massage sessions which offer benefits such as pain relief, increased joint mobility and flexibility, increased energy and deep relaxation. Different types of massage may include Swedish, Deep Tissue, Aromatherapy, Hot Stone, Prenatal and Couples.
Featured LaVIda Massage Services